In honour of International Women's Day last week, I've decided this week's Top Five will be dedicated to my favourite and most inspirational women in YA fiction. There's a lot to choose from so this was a particularly hard one to narrow down!
5.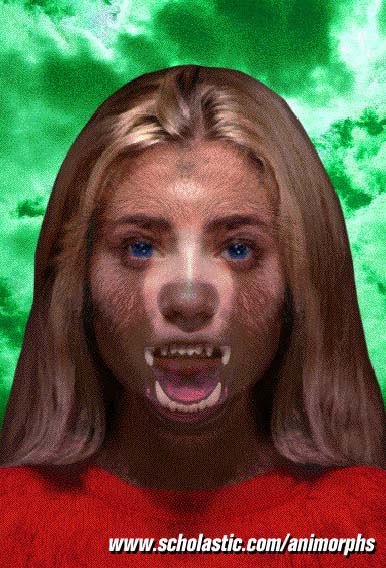 Rachel (Animorph series)
K. A. Applegate
Rachel is the ultimate tough girl/Xena: Warrior Princess. She finds herself one of Earth's last hopes in a secret invasion and she kicks butt. I love the darker side of her character as she revels in the violence and danger, but also the vulnerabilities she can show and the fierce love she has for her sisters.
4.
Hermione Granger (Harry Potter series)
J. K. Rowling
Not only is Hermione brave and has a good hand in saving the wizarding world, she is smart with it and saves Harry and Ron's skins plenty of times along their journey. She's passionate about charitable causes (remember the Elf Liberation Front?) and she knows who she is, even if others don't like it.
3.
Katniss Everdeen (Hunger Games series)
Suzanne Collins
She's become a bit of an idol lately (helped by the amazing portrayal by Jennifer Lawrence). She's strong, brave and makes the ultimate sacrifice to save her little sister. She heads a revolution and manages to go through atrocities without becoming a monster herself.
2.
Rialle (The Echorium Sequence)
Katherine Roberts
I've always loved Rialle, and one of the things I love most is how vulnerable she is and how she grows in the first book. She might cry easily and be afraid a lot but that doesn't mean she's not a strong women, and it doesn't stop her from saving her friends. She risks herself to stop her home and friends being destroyed and you can't help but love her.
And the winner is…
1.
Lyra Belacqua (His Dark Materials)
Lyra was my inspiration growing up. She's a little wild, headstrong and fiercely loyal and it was such a pleasure to follow her story. She doesn't let anyone stop her from doing what she wants to and what she needs to. She's another who makes great sacrifices to herself for the greater good, and the pain of that made me love her all the more.
Which women in books have inspired you?