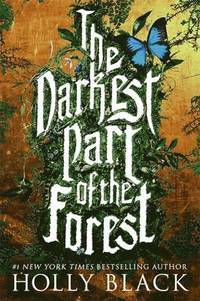 Publisher: Indigo
Pages: 272
Release Date: January 13th 2015
Summary (From Goodreads):
Children can have a cruel, absolute sense of justice. Children can kill a monster and feel quite proud of themselves. A girl can look at her brother and believe they're destined to be a knight and a bard who battle evil. She can believe she's found the thing she's been made for.
Hazel lives with her brother, Ben, in the strange town of Fairfold where humans and fae exist side by side. The faeries' seemingly harmless magic attracts tourists, but Hazel knows how dangerous they can be, and she knows how to stop them. Or she did, once.
At the center of it all, there is a glass coffin in the woods. It rests right on the ground and in it sleeps a boy with horns on his head and ears as pointed as knives. Hazel and Ben were both in love with him as children. The boy has slept there for generations, never waking.
Until one day, he does…
As the world turns upside down, Hazel tries to remember her years pretending to be a knight. But swept up in new love, shifting loyalties, and the fresh sting of betrayal, will it be enough?
Review:
I received this book through a giveaway run by
Daphne
at
Winged Reviews
so massive thanks to her.
I've been on a bit of a fairytale rampage lately and this was more than satisfying. I'd heard a lot about it and was certainly not disappointed.
This books takes a lot of familiar fairytale creatures and myths and places them in the modern world, where humans live alongside the Folk, albeit not always happily. It's amazing to see the juxtaposition of the modern and Folk worlds: the image of the Prince sleeping in his coffin made of tears while teenagers get drunk and make out around him just sang to me. It was great to see the way the two worlds blended and how the strange creatures and happenings weren't just explained away, but (mostly) accepted as magical.
The characterisation in this book was brilliant. From the first chapter I identified so much with Hazel and was more than happy to follow her story along. It was easy to see how the secrets grew between her and her brother Ben, even though I kept yelling at them to 'fess up and get it over with. But we all know how hard it can be to tell the truth after lying for so long…
One of the things that drew me to the book was the diversity I'd heard talked about: in the beginning, both Hazel and Ben are in love with the sleeping Prince. I loved their different relationships with the Prince but most of all I loved how normal it was: it wasn't a big deal that a boy loved another boy, it was just there and it was normal and that's how it should be! (Labouring the point there but I love diverse books that aren't solely about being diverse).
I thought
the world building worked wonderfully
, and loved the different bits of mythology that was dropped in, some which I recognised and others which I now want to read more about.
The monster of the forest was truly creepy
– the words it spoke really chilled me – and the action sequences were heart pounding and intense.
This is my first venture into Holly Black's writing and I'm already lining up more of her books to read. This is a magical read with action, romance and plenty of shocks and surprises littered throughout. A definite one to read this year.
Ahaha I love this book, you should totally read it!
If you enjoyed this, you might enjoy A Monster Calls by Patrick Ness