I wanted to a post for Mother's Day so this week's Top Five is my favourite mothers in stories. I've had to add in some 'mother figures' as too many protagonists in my stories are orphans or motherless!
5.
Mrs Coulter (His Dark Materials)
Philip Pullman
Perhaps an odd choice for the first one, and maybe not your traditional awesome mother/mother figure, but she does love Lyra fiercely, even if she has an odd way of showing it sometimes.
4.
The Beldam (Coraline)
Neil Gaiman
Whacking out another untraditional one, but when Coraline meets the Beldam she seems like the greatest mother on earth. Ignoring the buttons for eyes thing for a moment, she makes amazing food (which Coraline's real mother doesn't) and has created a whole amazing world for her to play in. Let's just ignore what she goes on to do…
3.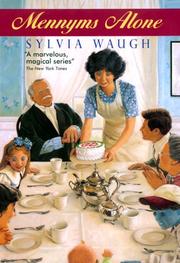 Vinetta (The Mennyms series)
Sylvia Waugh
One of my favourite series, though I think it's not very well known now. Vinetta has a protective love for her family of life sized rag dolls and she has a pretty tough job of keeping them all safe and protected in their house. I love her unwavering niceness and ability to pretend (that probably only makes sense if you've read it).
2.
Emily Murdoch
She may not be their real mother, but Melissa takes care of Carey and Jenessa much better than their real one ever bothered to do. I tensed up a bit when I first realised Carey's father had a new wife and family, because I so wanted them to live happily ever after, and it was a relief when Melissa was so good to them.
And the winner is…
1.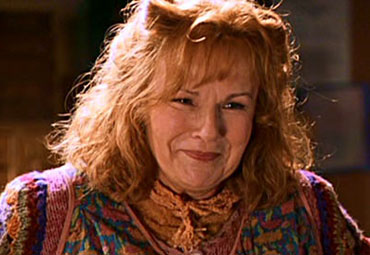 Molly Weasley (Harry Potter series)
Who else but Molly for the top spot? She's already an amazing mother to one daughter and six boys (is that right?!) but she also takes Harry under her wing as well. While obviously his mother was amazing because she died for him, but Molly was there afterwards to look after him and love him when he needed it most.
Happy Mother's Day to all real and fictional mothers and mother figures out there!