Today, April 12th, has been coined UKYA Day by
Lucy at Queen of Contemporary
. There's a ton of web-based events happening which anyone can join in with (schedule
here
) so there's plenty for everyone to get involved with.
Us bloggers have been asked to do our own posts on UKYA and, after much debate (and a failed acrostic poem – too many As and Ys!) I have decided to do my Top 10 UKYA Life Affirming Reads.
Life Affirming Reads to me, are ones that change you, books that, once you've read, you can't imagine never having read them. Some of mine are recent reads that I think everyone should have a go at, others are old favourites of mine that I don't want to be forgotten (and would also like to talk to about with people, so if you've read them then please chat with me!)
These are numbered 1-10 but they're not in a particular order. I can't do that with favourite books, it changes on an almost daily basis!
1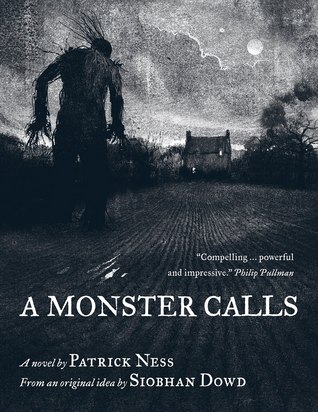 Patrick Ness
I could have chosen any number of Ness' books: he really is one of my favourite authors, but I settled on this one. Partly because it's really two authors: Ness who wrote it, and Siobhan Dowd, whose idea it was and who sadly died before she could write it. It also has a number of beautiful quotes about stories which I find inspiring.
"Stories are wild creatures, the monster said. When you let them loose, who knows what havoc they might wreak?"
2
Louise O'Neill
Not only was this book the winner of the first ever YA book prize, it was completely unputdownable (yes, that is a word – now at least) and unlike anything I'd ever read. I really think it's one of those books that everyone needs to read – but especially young girls. The world O'Neill has created may be a more exaggerated version of our future, but it really highlights the way women and girls are treated and mistreated in our society.
3
Song Quest
Katherine Roberts


I loved the whole Echorium Sequence but the first was easily my favourite. I think if this was released today it would do so well: it's such a rich, well developed fantasy world with really strong female characters. I'd love to see people reading it again, because I really think it's one that stands the test of time (it's not really old, just published in 1999). I loved that I read this when I was around 10, and when my sister got to that age (9 years later) she read it and loved it too.
4
Seed
Lisa Heathfield


I loved the story of Seed and am so excited for it to come out and everyone to read it. But what I loved most about it was the language: it's just really beautiful. The way Pearl, the narrator, sees and describes the world around her is so evocative and fresh, just thinking about it makes me want to read it all over again.
5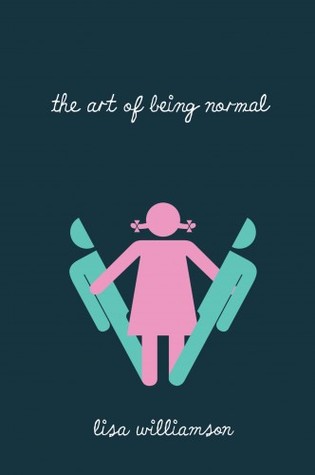 The Art of Being Normal
Lisa Williamson


This is the first book I've read where the two P.O.V characters are transgender, and I hope it's the first of many. The need for diverse books is higher than ever right now, and it's so important that this happens in our YA: young people need to see all sides of society, not just the ones they grow up in, and where better to do this in a book?
6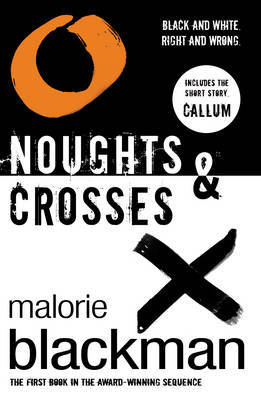 Noughts and Crosses
Malorie Blackman


Malorie Blackman is just the Queen of YA to me. I saw her talk at the Birmingham Literature Festival last year and she was an absolute inspiration. Listening to her talk was just like a dream. She's so open and honest and talked a lot about racism which she faced when she was younger, which I found really shocking. Her Noughts and Crosses book was an obsession of mine when I was younger, and another book I just think everyone needs to read.
7
A Hat Full of Sky
Terry Pratchett


Terry Pratchett is another where I could choose any number of his books. I've chosen this one because it was the first I read, and the one that introduced me to his writing and to Discworld. I aim to read a lot more of his work this year and know that, even though he's not with us any more his work will live on for much longer.
8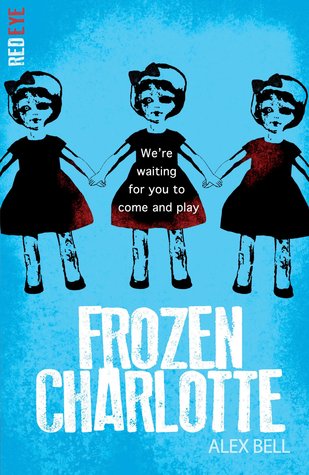 Frozen Charlotte
Alex Bell
This book was the first I read in the Red Eye and it opened my eyes to a whole new world: that of YA horror. I'd read the usual Goosebumps and Point Horror when I was younger, but hadn't found anything I could enjoy as an older reader. The series has been of a high quality so far, but this was by far the best for me, and it started a new hunger in me for YA horror.
9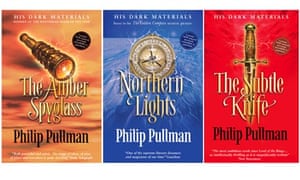 His Dark Materials
Philip Pullman


I don't think you can talk about UKYA without mentioning Philip Pullman and this incredible trilogy. It celebrated its 20th anniversary this year, with some beautiful new editions released and some great readalongs and giveaways in the blogging world. Lyra was such an inspiration to me growing up, I think she's a character everyone needs to experience.
10
The Borrible Trilogy
Michael de Larrabeiti


This is one of those books that no one I know has read, and it's one of my all time favourites (if you've read it please tell me!) The second book in this trilogy was removed from my auntie's school's library for being 'inappropriate' (minor swearing) and she passed it on to me. I fell in love with it instantly, but I think the life changing moment for me was when I found out now only was there a book before it, but a sequel too. It's an oldish book but one I think anyone could still enjoy today, and I'd love to see people reading it.
Wishing everyone a very happy UKYA DAY!